MEMBER

Hobby Manufacturers Association
LINKS
Some interesting places to visit on the web
LAUCK STREET MODEL WORKS
CRAFTSMAN MARITIME KITS
ONE EFF GEOF'S ODD CREATIONS
Miyuki Kobayashi
Awesome dollhouse size aquariums
http://www.nexyzbb.ne.jp/~koba1218/
Hudson & Allen
Pro model makers and suppliers of great stuff!
DAVE FRARY'S WEBSITE: www.mrscenery.com
PAUL SCOLES WEBSITE: www.paulscoles.com
FOOFIGHTERUBU WARGAME TERRAIN
CAN BE FOUND ON FACEBOOK AND EBAY
CUSTOM WARGAMING TERRAIN
Heres a great "O" scale site:
http://www.jcstudiosinc.com/Archive


National Model Railroad Association



A searchable, categorized directory of model railroad suppliers. Featuring links to hundreds of suppliers, manufacturers and hobby shops. ModelRailroadData.com is one of the most popular model railroad resources on the web. Features include a search engine, lists of new and popular sites, site ratings and more.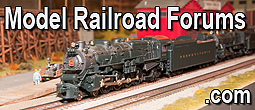 ModelRailroadForums.com is a free online discussion forum and photo gallery for model railroaders. They cover a wide variety of topics, and all scales and gauges.